Changing lives one smile at a time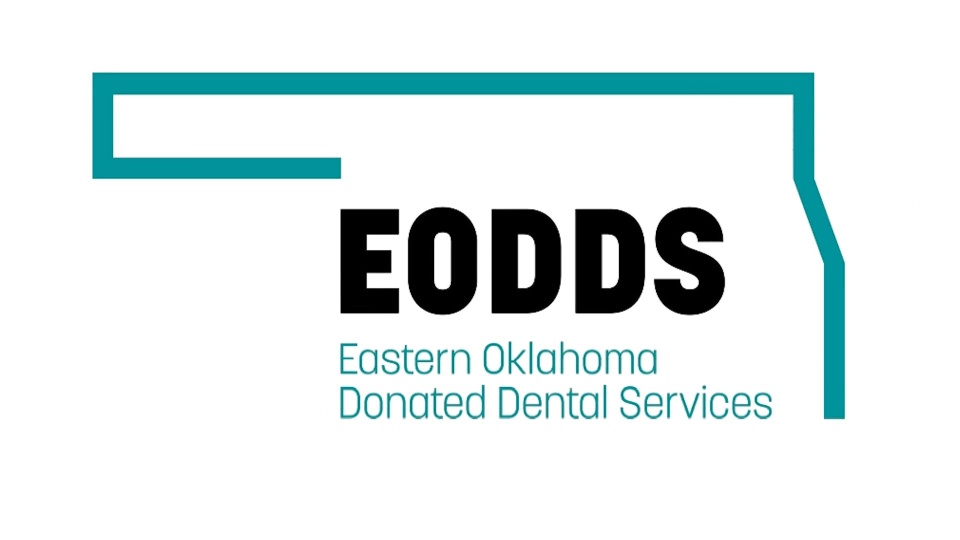 Learn how EODDS is changing lives one smile at a time!
Imagine living day to day with agonizing mouth pain, but not having the money to visit a dentist. Imagine being diagnosed with a life threatening disease, but unable to receive treatment until your dental issues have been resolved. For so many people in Eastern Oklahoma, these scenarios are real life.
Thankfully, EODDS is here to provide free dental services and supplies to elderly, disabled or economically disadvantaged Eastern Oklahomans. But we need your help!
How can you make someone smile today?
This holiday season, give the gift of smiles by helping EODDS raise $30,000 to provide free dental care to thousands of disadvantaged Oklahomans. Your donation will go twice as far, thanks to a $30,000 matching grant from the Carl C. Anderson Sr. and Marie Jo Anderson Charitable Foundation.
Give the Gift of Smiles!
EODDS volunteer dentists provide free services to clients from the comfort of their own offices. Clients are pre-screened and vetted by EODDS staff, but are treated and scheduled the same as paying patients. EODDS covers the cost of all lab fees and dental hardware.
$25 – Recruit 1 New EODDS Volunteer Dentist
$50 – Match 3 Clients with Volunteer Dentists
$100 – Cost of 1 Crown
$300 – Cost of 1 Set of Dentures
$500 – Cost of 1 Bridge
$Priceless – Become a Volunteer!
Donate Online with PayPal
EODDS UNselfie camera_enhance
The UNselfie, or the "selfless selfie", is a powerful way to show how you are giving and why giving is important to you.
Show your support for EODDS by posting a "#lovemy:-) UNselfie."
How do I UNselfie for EODDS?
Download and print a "#lovemy:-) UNselfie" poster
Take a "selfie" with a "#lovemy:-) UNselfie" poster
Tell why you volunteer and/or why your friends should donate to EODDS.
Post it to Instagram, Facebook and/or Twitter and share with friends!